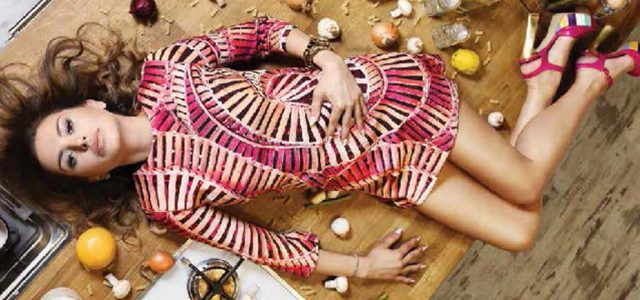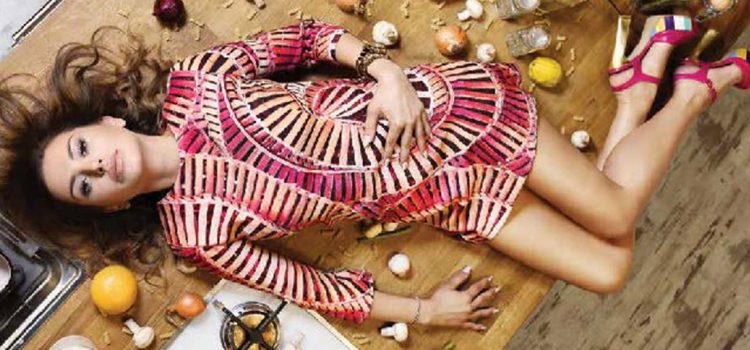 The moment you left TVn and decided  to appear on a new network was a big surprise  for everyone. Where did the idea come...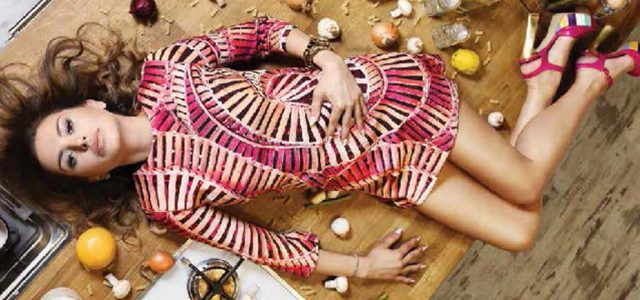 The moment you left TVn and decided  to appear on a new network was a big surprise  for everyone. Where did the idea come from?
The decision about leaving TVN was natural for me. I've been presented with a better offer, I had the opportunity to run my own network, to test myself at my new job position, and in the process, I had my original show, for which many cooks are waiting. "TO!Do garów" is my own show format, which  I've created by myself. As you can see  on the attached picture, our viewership reaches 20,000 people solely on the stream, where  we exchange our ideas. Contact with the viewers  is very important to me, and I couldn't achieve  that before. But I started my journey on TVN, and  I am very grateful for that chance. Now, I need  to push forward – not so long ago, I became  a director of a publishing house of the "Extra Media" newspapers, where I can learn how it is to be  a director and how to publish newspapers.
You were a contestant of many culinary  programs, such as "Come dine with me"  or "masterChef". Has cooking always been  your passion?
An appearance in "Come dine with me" was natural for me because it was a special episode with the contestants from "MasterChef". "MasterChef" was the beginning of my journey – leaving the kitchen into the big screen, to show other people  that a woman – mother of two children  – can fulfil herself, too. It was a difficult period for me – I remember coming back from the audition with cuts all over my hands, I've lost 7 kilograms during that time, so you can say I was completely dried out – metaphorically speaking of course (laughter). Nevertheless, it was an amazing time, which I will never forget. I've met fantastic people, with whom I have contact until this day, and I think it will stay this way. "MasterChef" was your chance to be in the place you are now, to have your own show with a nice name "TO!Do garów" ("LET'S START cooking!"). "MasterChef" was the beginning of the road for me, a road to my dreams. I believe that people should dream because dreams always come true.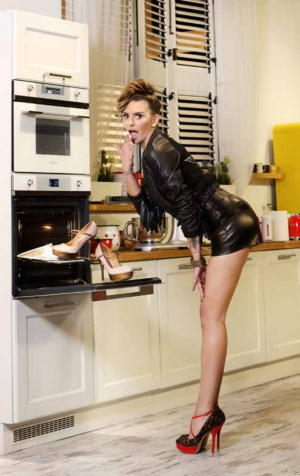 "TO! Do garów" is your own show on the TO! TV network. Tell us something more about it.
I believe that the "TO! Do garów" show brings people from small towns and villages together, which is very important to me because many people living in small towns think that cooking seen on TV is difficult and expensive. However, we prove that everything is possible at a small price. All the ingredients we use for cooking in my show are bought in the cheapest supermarkets and bazaars, and what comes out of it are really simple and tasty dishes, which people didn't even know existed.  So we make tasty and simple dishes, which look perfect, and taste even better. "TO! Do garów" also sends a message that we should cook with our children, we shouldn't be bothered with mess in the kitchen, we show that the time spent with your family is the most important.
The way you dress during various occasions  is a topic of many conversations.  Who's your stylist?
When attending bigger events, my outfits are prepared scrupulously. My latest outfit from "Playboy", which the whole Poland was writing about, was recognised as one of the best outfits, which will go down in history, and only one portal criticised it.  It was amazing for me because that dress was not  a random choice. My director introduced me to a tailor from Italy. My new dress consumed a lot of time to prepare – more than 76 hours. Of course, somebody had to prepare it, and it has been done by a top designer, who created purses, which a lot of women are certainly wearing, and we will see that soon. It is a design created exclusively for me, and I'm glad that everyone liked it. For the first time in my life, I decided to wear a dress like that – the first idea was for me not to wear any underwear with it, but that didn't go through, so I organised my underwear by myself.  I will only add that I don't own underwear like that, and those were borrowed from my daughter right before I left (laughter). The outfit was created for me and I felt great in it. Obviously, it had to be provoking, but that's what a "Playboy" party is for – to be remembered. All the attending female celebrities want to be noticed, and somehow I managed to "blew the competition out of the way" (laughter). I'm not being  mean right now, but I am very glad that the dress was worth it. On Sunday, I sent my friend to pick up a dress from  Milan for me. He came back on early Monday morning,  and only then I could've tried it on because everything  was done via the Internet.
Your appearance on the "CKM" cover aroused  a lot of controversy. Where did the idea to show yourself to the fans like that came from?
All women doing something in the show business, bigger and smaller celebrities, reach the stage when a proposition like that just appears. A grand example is that of Edyta Górniak, or Justyna Steczkowska. I am very pleased with that because TVN supported me, and they even prepared a behind the curtains coverage of that story called "Nieostre danie z TVN". I don't have any problems with my body or with showing it, because in a dozen years, it will not be looking like this,  so it'll be nice to have some pictures. Naturally, I received a huge number of positive comments, and negative ones as well, but I don't care about the latter anymore. I know that Polish people don't like nudity sometimes. I'm not the kind of person who criticizes everyone, but I gladly accept any form of constructive criticism. Personally, I consider such photographs to be beautiful, and I think it's the right move. Besides, it was my idea for those pictures to be taken in the kitchen, and I am very happy that it came true.
What's your vision of a successful woman?
I think that you cannot reach success taking shortcuts. Those are years of hard work and sacrifices. I don't accept making careers by taking "shortcuts" – and it's obvious what I mean by that. Those kinds of careers end very quickly, they shine  for a brief moment and then fall on the ground. We have  to offer something more. As they say: a pretty face and nice legs are not enough, you have to know something more – I, for example,  did well as a director, a chairman, and I prove It took me a few years to reach the point where  I am now, but I am comfortable where I am right now and I don't want to change anything.
What are your plans for the future? Please  share a few secrets with us.
I have a few ideas: I really want to develop  "TO! Do garów", I want to increase the number  of newspapers published in Poland because we are the third biggest publishing house of free newspapers in Poland. I have a few hidden secrets, but now one of them came true, I went on holidays – for the first time in over a year, I'm on holidays, because television consumed all of my time. I think that you will know soon enough what are my plans and possibilities  that I use. First of all, I want to develop my show,  and publish newspapers, I want to be as happy  as I am right now, I want to smile and look in the mirror and feel joy that I achieved everything by myself,  and that no one gave me anything for free.