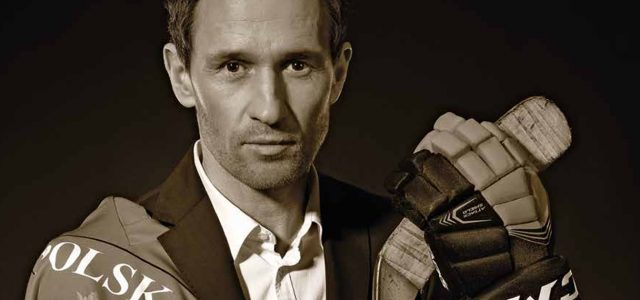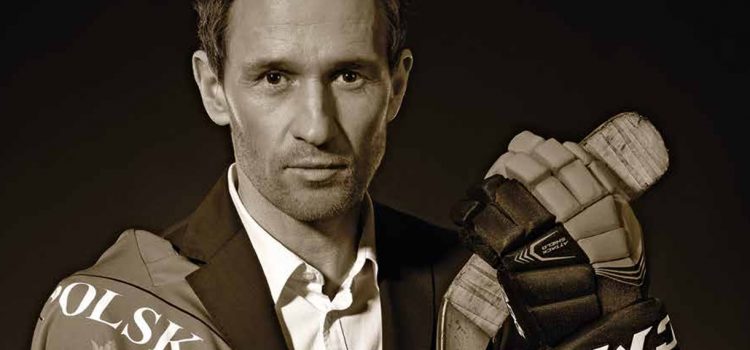 The date of the Third Annual Mini Ice Hockey Tournament is fast approaching: The Czerkawski Cup, which is to be held on at the...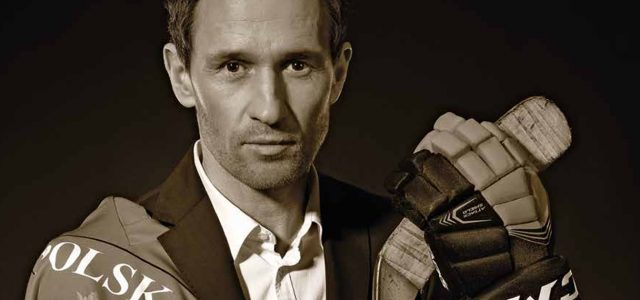 The date of the Third Annual Mini Ice Hockey Tournament is fast approaching: The Czerkawski Cup, which is to be held on at the Winter National 2017. Can you elaborate a bit on the concept of this event?
The Third Annual Mini Hockey Tournament on the Winter National is made up of the best nine Polish teams who have made it through the elimination rounds; that is what it looks like formally. But the most important part is that this event is a very important experience for the children and their parents, which gains even more magnitude by it's being held at the National Stadium. For an eight or nine year old it is the experience of a lifetime, which they will recall for the rest of their lives.
Who knows, for some this may be the start of a career in Ice Hockey.
You didn't give up on Hockey, and you also play golf…Is there any sport which you would like to take up in the future?
Not in the professional capacity… At this point in my life I am completely dedicated to my hobby, which I love. It came to me 8 years ago, by way of some friends…It puzzled me why golf takes up so much of their time and interest; now I know. It is quite interesting to observe as something changes constantly and yet remains a sport requiring discipline…After hockey it was tennis, now the love of my life is golf and I have no intention of returning to tennis.
Golf allows you to relax and at the same instant be consumed by rivalry, or just spending time with friends on the golf field. What is unique and unknown to individuals who are not involved with golf, is that each hole is different, and this is on a world-wide scale.
You promote sports, so perhaps a few words about your sport seminars which you have? Or while we're at it, do you maybe promote business as well?
I would like to bring up the topic of my Association: Sport 7; to which other Olympians contribute. Amongst them are: the once great competitor and my trainer on the national team Andrew Tkacz, his son and once the best Polish striker Walter Tkacz, and Olympic champion Darius Garbocz. Together we conduct training seminars for leaders and beginner's workshops for children learning to ice skate. We try also to organize the "White Eagle" tournament – this being ice skating not hockey – and would like to arrange for the conclusion of this tournament to occur at the National Stadium.
We want to create something special for these children, where they can learn what opportunities come with a bit of healthy rivalry in sports, and encourage them to become more active in sports…especially when it comes to ice skating. On the plateau of business, it may seem something contradictory, but being myself I try my best to visit various companies and organize meetings where the combining of sports and business can be discussed. In other words, how to combine a developing passion with control of your self-realization, how to use this combination in business, and how to translate these ideas into the language of business processes used for the completion of various tasks.
If someone wants to, then any passion can be used to further goals on an unknown plateau, and even more so if it is an area which we have some experience in.
You once mentioned that you can't imagine life without sport rivalry, but how do things look when it comes to rivalry and risk in business?
You know, in business I have taken risks quite a bit, sometimes it was worth it, sometimes not…We all have experiences which we would like to have a do-over on in greater or lesser capacity. In business, just as in sport, we gain experience through planning and action; something could be as important as a world championship and can result in either failure, or us drinking expensive champagne. On the one hand, it is always an important experience which can potentially inspire, or even forewarn, but for us it should always be most important; to get back up off our knees and find a way to use this failure as a lesson, and figure out how to start over with the experiences which we have just had. It's not easy and you have to have the knowledge of how to do it and not be afraid of gathering it over time; to not fear learning from your own mistakes…Each challenge brings with it new experiences which are all a part of the path leading us to the future; the part which allows us to understand certain contradictions and thanks to this handle our competition.
Most great sports stars acquire success in business; which traits of a sports player help you in business – or what would you recommend for an individual to develop through personal growth, for those who are just beginners?
It seems that good sports competitors, who achieve great successes in sport, are not always so successful in business; especially when they view this as a less demanding area of expertise… Of course it's different if one has the good fortune of gaining some great business partners, but not everyone is as lucky as Michael Jordan or Tiger Woods…It's clear that business just like sport teaches the individual humility and to know themselves, because after a few years you must believe in what you bring to the table…You can do many different things, but life sometimes brings forward a situation in which what is on paper doesn't entirely match up with reality, just like in sports where training and planning give us a very good perspective but don't actually guarantee a win.
You were featured twice in the top 100 stars of Polish show business in Forbes Magazine, how do you feel about this distinction?
I never dreamed of such a turn of events or getting such awards when I first started playing hockey.
I was dedicated to my passion, so I never really thought about the monetary gains which can come with it. At some point profits came from it, but these were not the primary goal, and I have no idea how it happened that my career turned out the way it did… I played in the best league in the world, the NHL, and when it came to accepting some award I accepted them with great pride as I worked very hard to get there – on the other hand I always represent my country and our national pride; I have always been proud to be Polish and playing in such a league, it is good to be appreciated.

For years' sports was a way of life for you and the one thing which distinguished you, is it the same with business? If not, please tell us why.
Sport still is an integral part of my life. I don't do it professionally anymore, only as a hobby. Thanks to this I have a great deal of fun because I am no longer under pressure to perform and what I do has become just enjoyment and relaxation. Business, on the other hand, is the financial stability for myself and my family, so of course I am more serious about it – that is no longer just passion or fun.
What is your recommendation for achieving success by someone who would like to emulate you?
My formula for success is hard work. You must find something you love, and sometimes this takes a very long time…It might not appear just on its own, you have to try various things until something clicks, and then cultivate it, spend a lot of time and hard work, and continually achieve your goals which you place before yourself. You shouldn't concern yourself with what others say because very often it is not a downhill race but a slow pace going against the current.
When it comes to the most decisive challenges of your business career; would they be possible to overcome for someone other than an individual with the soul of a sports competitor?
When you become, successful and have money, people appear who would like to take advantage of this. As an individual who either does not possess this knowledge or is too busy concentrating on a career, entrust these people with this money, and the most important aspect is to get involved with the right people – find a good partner who will help you with this, and most importantly is honest… Most often this is where we fail, and if we trust to easily then we should take matters into our own hands, but this equals more work. The choice is always yours.
Charity work in your life…
…It is something that comes naturally. Some things you bring with you from home while others you learn from the game, regardless of if it's in Switzerland, Poland, or the USA; everywhere you go you encounter charity associations and you always understand them. Just as you share a certain understanding of one another with other competitors in the game, so you also understand the situation of those less fortunate. Self-development increases your sensitivity to such things, and often you sense that those who need help are children or young adults who just were not as fortunate as others. It's important to give them hope that life can be better than it has been thus far… It wouldn't mean much to be good at sports or business if it did not translate nto an understanding of other human beings or their situations. ■